Our Sessions
Foundation
Club
Performance
Thursday - 6pm to 7.30pm
Sheldon School Sports Hall
Chippenham
Friday - 6pm to 8pm
Sheldon School Sports Hall
Chippenham
Tuesday - 6pm to 8pm
Olympiad Leisure Centre
Chippenham

Thursday - 7.30pm to 9.30pm
Sheldon School Sports Hall
Chippenham
Download our Membership and Booking Form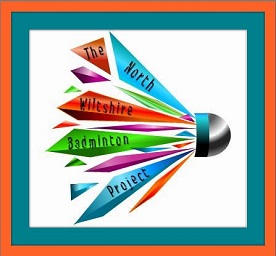 Foundation
At the core of the NWBP Project is the objective to establish and deliver a network of quality foundation/grassroots
badminton sessions to children between the ages of 5 and 12 across the local community, each session delivering our own tailored curriculum comprising of fun and friendly games and activities designed to embed strong fundamental movement skills and sound badminton technique in an enjoyable environment, helping each child to develop the basic but vital skills to enable them to take their game to whatever level they aspire.  
It is no coincidence that our Foundation session curriculum encapsulates all of the attainment targets the government seek to promote via the national curriculum for pupils in Key Stages 1 and 2. We have worked hard to create a syllabus of individual lesson plans to accommodate the wide range of ages and abilities the Foundation sessions cater for, but we are equally aware of how fortunate we are to play and coach a sport that includes all of the attributes that the
government demand all primary school children are taught at school including at Key Stage 1 : 
basic movements including running, jumping, throwing and catching

 

the ability to develop balance, agility and co-ordination, and begin to apply these in a range of activities

 

to participate in team games, developing simple tactics for attacking and defending

 

to use simple movement patterns

 
and at Key Stage 2 :  
to use running, jumping, throwing and catching in isolation and in combination

 

to play competitive games, modified where appropriate [for example, badminton, basketball, cricket, football, hockey, netball, rounders and tennis], and apply basic principles suitable for attacking and defending

 

to develop flexibility, strength, technique, control and balance [for example, through athletics and gymnastics]

 

to use a range of movement patterns

 

to take part in activity challenges both individually and within a team

 

to compare their performances with previous ones and demonstrate improvement to achieve their personal best

 
Exposure to a range of fundamental movement skills at primary school level stands each child in good stead for electing earlier in life what sport will suit them most as they continue to grow and develop into sport. Whichever sport our players ultimately decide to pursue, we are confident the sound foundation in movement skills that are the focus of our Foundation sessions will give them the best start. 
Our Foundation sessions are designed to be an enjoyable welcome to the sport for children aged up to twelve years old. First and foremost, these sessions are fun and active, with all players participating in games that gently help them improve the fundamental movement skills that underpin badminton, as well as all other sports. It is an ideal introduction and underpinning for all sports for young children, although of course we focus most specifically on badminton. We incorporate content from Badminton England's new Racket Pack initiative into the sessions, including an award scheme to monitor player progress. 
Ambitious players are welcome to attend our sessions to help develop their skills, the core programme content is identical across all our venues. Once our young players reach twelve years old, we 'graduate' them into suitable local junior clubs so that they can continue to play socially or competitively. 
NWBP's Foundation sessions incorporate Badminton England's new and exciting Racket Pack. The Racket Pack is a new primary age (5 – 11 years) focused initiative. It has been designed to deliver fun and engaging skill-based sessions, ensuring a positive first experience of badminton. The aim of The Racket Pack is to increase the number of young people taking part in badminton from an earlier age. Racket Pack offers progressive and enjoyable sessions following a simple structure of warm up, skill focus, and game play.
https://www.youtube.com/watch?v=JfZzn32tEmo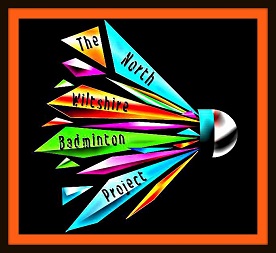 Club
The session is mainly, but not exclusively, aimed at children attending secondary schools and college and caters for a broad range of abilities.  The primary purpose of the session is to provide time for beginners and improvers to play some games of social badminton. We also provide up to an hour of coaching at the beginning of the session, catering for a variety of abilities. While some of our better juniors come along to get some match practice, there is also space for complete beginners to try this enjoyable and social sport for the first time. Our coaches are always on hand to organise the games and offer a little guidance if required. 
If you want some social games, a little bit of help and guidance to learn the basics, or if you have a bit of a competitive edge, then our Club sessions are the place for you.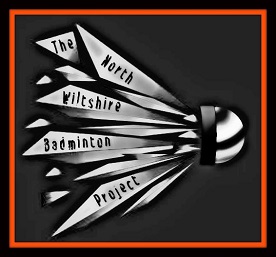 Performance
The Futures and Developing sessions are targeted at aspiring young players. These sessions are largely led by our head coach, Melanie Vickery, and supported by other members of the coaching team, providing an excellent coach-to-player ratio to promote rapid player development. Players attending these sessions typically practice a combination of related movement and technical skills over the course of a coaching block, followed by the opportunity to apply and explore these skills in a tactical context. Physical fitness for badminton is also addressed within the sessions, either separately, in the warm-up, or within the core content.
All sessions largely follow a structured and progressive programme of specific coaching and training with the goal of supporting the players to develop the competence and confidence required to play at a competitive level. While individual sessions focus on specific skills and shots, the sessions are grouped into a 'coaching block' which build week by week on a focused group of related shots, ensuring that the learning is manageable and meaningful, and most importantly that players observe and experience the benefits in skill.
The Futures sessions are targeted at new or younger players, perhaps as they transition from the Foundation sessions or primary-school participation. Futures sessions are designed to build on player potential, developing the basic movement and hitting skills required to progress within the game, as well as begin to develop an understanding of the traits required to achieve success. These sessions include a high percentage of predictable feeds and practices to refine the key skills, as well as plenty of fun and engaging individual and team games and activities.
The Developing sessions are appropriate for slightly older players who have established a sound basis of technical and movement skills. Developing sessions are designed to expand and apply the range of movement and hitting skills established in the Futures sessions and also to consolidate this learning in more challenging activities so players can execute these skills in less predictable situations. Developing sessions also seek to improve tactical awareness with game-like situations and to further advance player understanding on how to train to succeed.
Although these sessions are run on an invitation-only basis, it is a simple matter of contacting us to arrange a free trial period where you can join in the activities and decide whether you want to join our coaching programme. It will also give us an opportunity to have a look at your skills and potential and agree how we can best help develop your skills. If you are interested in our challenging but rewarding coaching sessions, please either ask your club coach to refer you to us or just contact us directly.  
One to One Coaching
This is a service provide to all NWBP members from our 5 year old Foundation members right through to our 17 year old Development members, whether that player requires a series of private 1-2-1 lessons or just one or two to tackle a particular problem they have been experiencing with their game.
We are also amenable to providing private lessons in pairs, and for the younger players we would recommend half hour slots, and that should also lighten the financial load.
We have been offered courts for this purpose at Sheldon School and lesson bookings would need to be made to NWBP a week in advance.
Private lesson (including court hire and provision of shuttles) would cost:
Level of Coach

Coach Name

1 player

Per half hour

1 player

Per hour

2 players

Per half hour each

2 players

Per hour each

BE UKCC Level 2 Junior Coach

Melanie Vickery

£12.50

£25.00

£7.50

£15.00